Cerakote is a ceramic product that is extremely hard and durable against abrasion. It is also very thin and light. These characteristics make Cerakote perfect for coloring high end bicycle components; it's so thin that mechanical tolerances are hardly affected, and it adds very little weight. It is a two part product including a hardener that is sprayed on then baked.
Perpetual Motion has partnered with a skilled professional coatings business to offer our customers a unique and personal service. During overhauls or other service, we can remove and dissasemble the parts of your bike that you want colored, clean them, send them out and get them back on your bike in a week, depending only if your color is in stock (most are).
Custom insignias, like initials or simple crests can be added for nominal extra charges.
Inquire for pricing.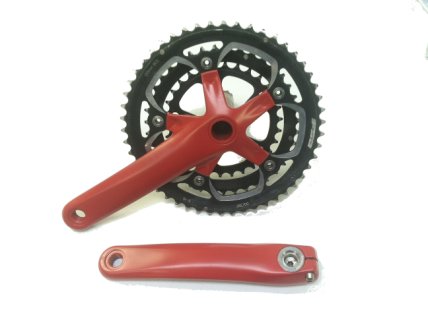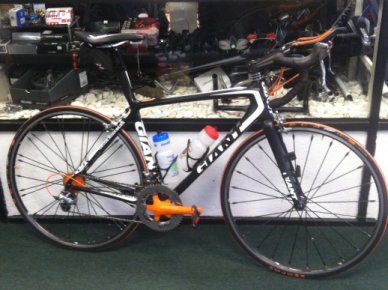 Components on a bike that lend themselves to Cerakote are cranks, handlebars, rims, seatposts, shock springs, and metal frames. Just remember that any parts to be Cerakoted must be disassembled into their component pieces, so simpler is better (no derailleurs, STI brake/shift levers, etc.).